OCTIO has monitored a drilling operation in the Barents Sea for the operator OMV (Norge) during the summer of 2017. The operation was carried out at the Wisting field, with a water depth of 400 meters, utilizing OCTIO's passive seismic technology. 
In OCTIO DrillWatch projects, our 4-component sensors continuously record seismic signals, produced either by activity in the well or by its effect on surrounding rocks. The data obtained from the whole network of sensors allow for accurate estimation of location and magnitude of well-induced seismic events.
OCTIO DrillWatch records seismic signals caused by well operations and does not require any dedicated acoustic source. This makes the system environment friendly since no air gun noise is generated in the sea column. The purpose of this particular operation was to monitor well integrity and reservoir performance during the drilling operation and the well testing. This was the first time worldwide that an operation like this was carried out offshore.
OCTIO considers that OCTIO DrillWatch will contribute to even safer operations in the Barents Sea.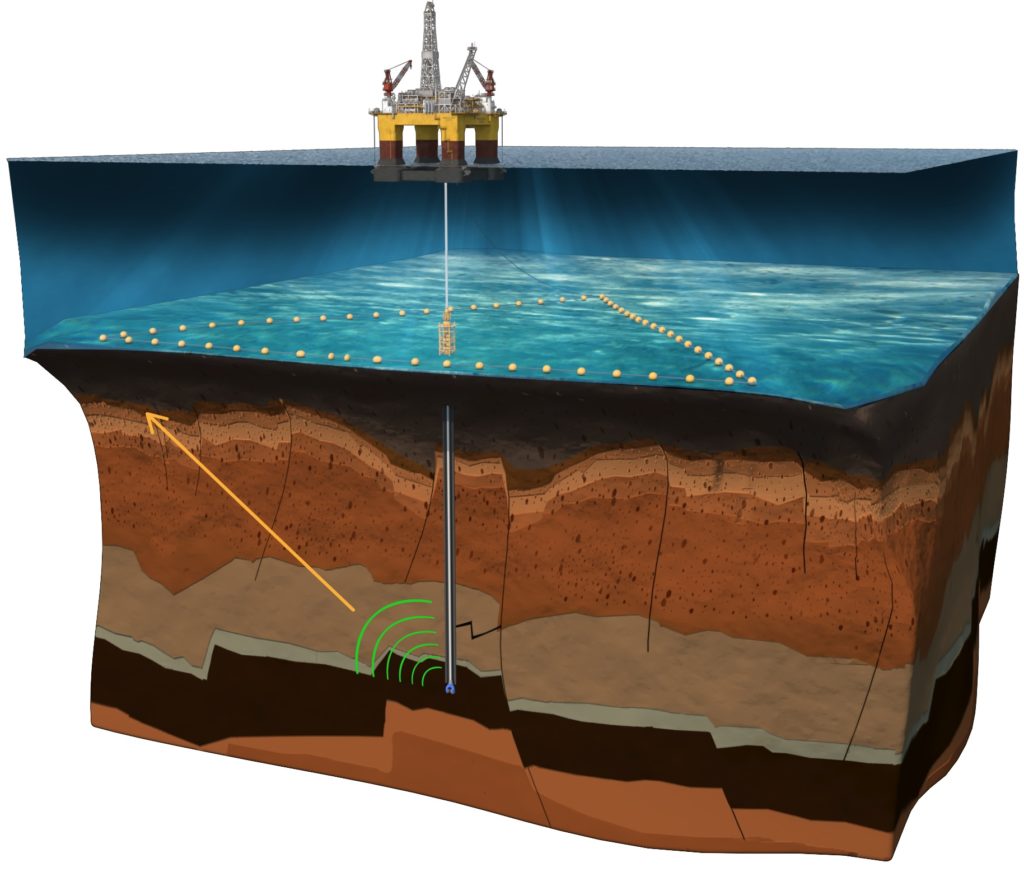 The picture above is for illustration and does not represent the geology nor the sensor layout at the Wistning well.